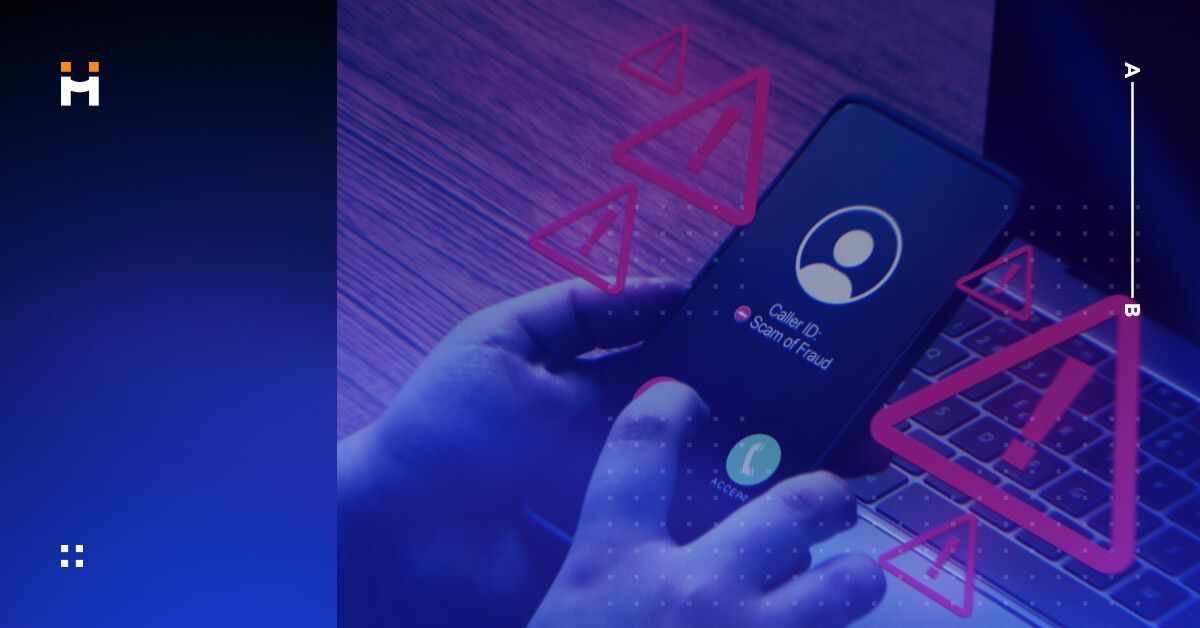 Strengthen your defenses against fraud FOR FREE WITH VOICE TRAFFIC CHECKUP
A lack of advanced anti-fraud tools can lead to blind spots in an operator's networks that fraudsters will exploit. Whether it's Wangiri or Spam, the outcome is the same: lost revenue due to customer churn. Moreover, blocking legitimate inbound and outbound traffic alongside fraud also leads to revenue losses and churn.
So, how might operators estimate their fraud-related losses or assess the effectiveness of their anti-fraud tools?
We Evaluate the Effectiveness of Your Anti-Fraud Tools
To resolve previously mentioned problems, AB Handshake now offers a free Voice Traffic Checkup solution. It's conducted offline and doesn't require any integrations. Simply provide the required CDR fields and our advanced AI system will analyze them to accurately detect and calculate your fraud losses:
Inbound traffic:
Flash calls
Pin-to-speech calls
Wangiri
Spam
Outbound traffic:
IRSF (including traffic inflation)
Wangiri 2.0 (enterprise voice fraud)
PBX hacking
Calls to premium rate & unallocated numbers
Voice Traffic Checkup provides an analysis of essential statistics on clear and easy-to-read dashboards, consisting of important data points: risky destination identifier, correlations between call type and country of origin, and more.
Using these insights will enable you to effectively optimize your anti-fraud tools, protecting your customers and revenue.
Voice Traffic Checkup: Exceptional Accuracy
Powered by ML, our advanced AI uses extensive training on wholesale and retail traffic, giving the market's highest level of accuracy:
| | | |
| --- | --- | --- |
| 99.995% | 0.001% | 3% |
| Detection Accuracy | False Positive Rate (FPR) | False Discovery Rate (FDR) |
Our expert team, with decades of experience at the forefront of anti-fraud, verify the results to ensure that no fraud cases go undetected.
Full Protection Throughout the Whole Process
Prior to conducting each Voice Traffic Checkup, we sign a mutual NDA. AB Handshake guarantees the security of sensitive data and complies with GDPR and other relevant requirements.
Your Privacy Matters to Us
Rest assured that we prioritize your privacy. You have the option to enhance data privacy by anonymizing the CDR numbers. Our team will provide you with an easy-to-follow instruction guide to facilitate this process.
Request Your Free Checkup Today
With our Voice Traffic Checkup, you get an accurate estimation of your fraud-related revenue losses and insights into the top risky destinations. By identifying your blind spots, Voice Traffic Checkup helps you to improve your fraud detection strategy in the long run.
Subscribe to our Newsletter