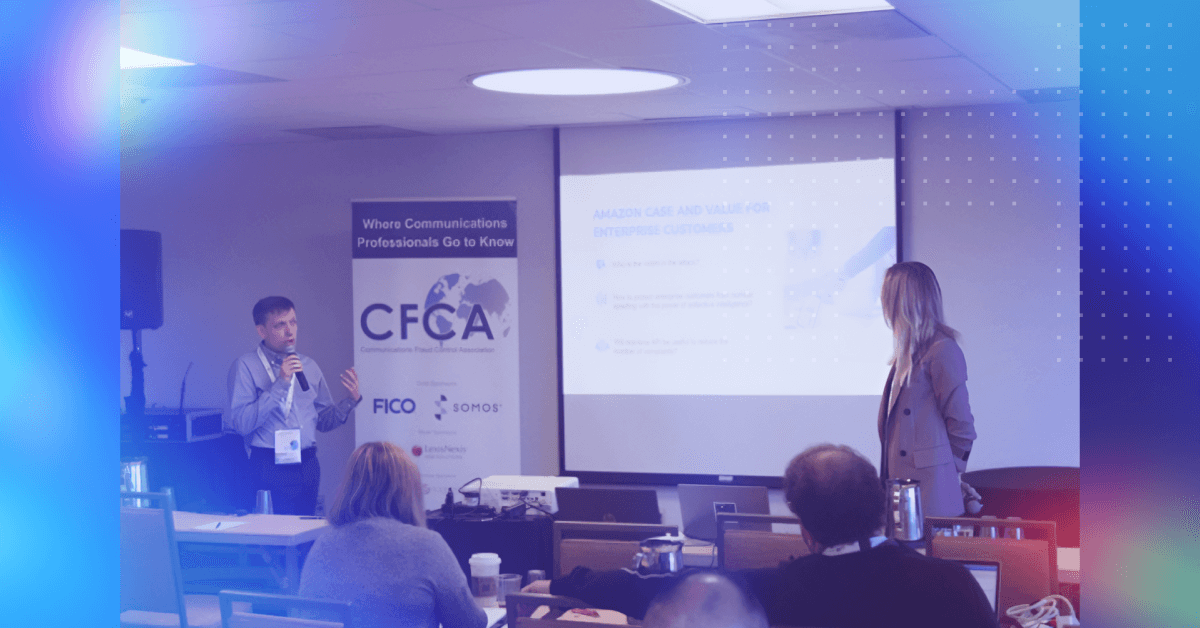 Telecom fraud trends discussed at 2023 CFCA event
Did you know that 71% of consumers rank fraud prevention as their top priority when considering a new service provider? This was reported in a recent FICO survey and presented by Supriti Singh during CFCA's conference last week in San Francisco, California.

The topic of effective mitigation of risky traffic on operators' networks, including blocking illegal robocalls, was highlighted at the conference. This wasn't a surprise, given that Americans received over 5 billion robocalls in January 2023 alone.

Fraud prevention as a service, which is gaining traction among leading industry players, allows institutions to effectively protect their customers and brand image and drive more revenue. During Ana Armenta's talk at the CFCA conference, she emphasized the importance of bringing artificial intelligence and machine learning into our frameworks, as fraudsters today are quickly changing and adapting their fraud schemes to identify gaps and vulnerabilities in our systems.

But it got me thinking … Can a company solely rely on AI & ML models?

In my opinion, artificial intelligence is an invaluable part of companies' fraud mitigation strategy, but it's only one part. Fraudsters are trying to stay under the radar by avoiding creating evident traffic anomalies in your network. It is our responsibility to combine efforts and establish best practices for cross-industry cooperation in order to recognize and prevent fraudulent behavior in time. While one operator processes voice traffic in their network, its fraud team does not have access to the key fraud discoveries that have been made by other MNOs or carriers.

In addition to the importance of AI & ML support, AB Handshake brings attention to the fact that real-time data exchange is a must-have component of any effective defense strategy. We encourage knowledge sharing and use of collective intelligence in day-to-day workflows to facilitate and optimize the efforts of your fraud management teams. On a free-of-charge basis, we share weekly reports on risky number ranges blocked in fraudulent attacks on our customers' networks. In addition, to keep your blocklists automatically updated in real time, you can reach out to me for a subscription.

Alright, enough with the self-promotion.

I would like to thank CFCA one more time for an insightful event and for bringing industry leaders together. Special thanks to Steve Schwed who gave us an extensive overview of 2022 Handset Fraud Trends. We look forward to meeting again to dive deep into the topic and look into comprehensive strategies to counteract fraud activity not only in North America but on a global scale!
Subscribe to our Newsletter