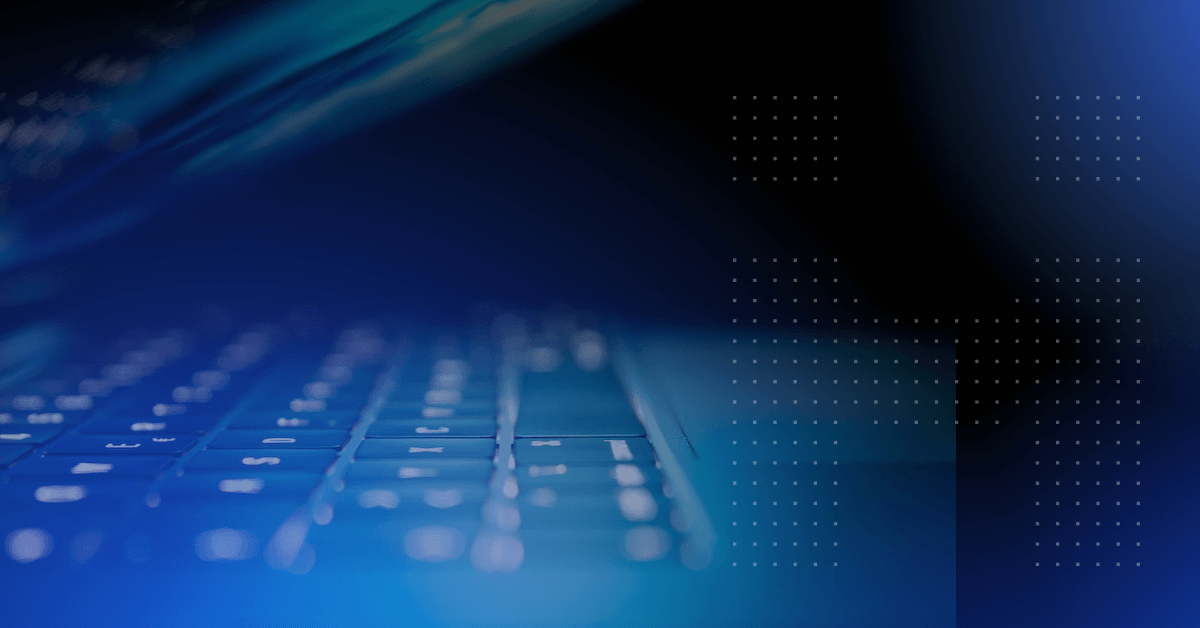 Spam call & Robocall Mitigation is Getting More Important for Low-Rate Destinations- Here's why
Many people used to answer any call they received on their phone, regardless of whether they recognized the number or not. Before our contact lists, people would often dial numbers incorrectly and reach the wrong person. Occasionally, a telemarketer would call.

Today, with the threat of Spam calls and robocalls, answering an unknown number can have a range of consequences - from a robot merely wasting a subscriber's time to serious financial loss to subscribers, businesses and telcos.

In fact, the CFCA estimated the total global telecom revenue lost to robocalls and phishing scams (Spam calls) at $3.24B in 2021.

Regulators have tried to stop it with robocall mitigation plans and strategies, even implementing daunting fines reaching hundreds of millions of dollars to deter Spam organizations. However, these fraudsters have turned their aim to end-users in foreign countries to avoid tracebacks and detection.

Today, countries around the world with low termination rates are vulnerable. Many operators and end-users in these countries face a barrage of Spam and robocalls daily, making robocall mitigation of utmost importance in these regions.

While traditional fraud management systems struggle to prevent Spam calls from abroad, call validation technology serves as a 100% effective robocall mitigation solution.

To understand how to stop this fraud scheme, we need to first outline what a spam call (robocall) is and how these fraudsters operate.
Fraud Has a Regional Face - Spam Calls
This is the fourth installment in our Regional Fraud series. In this article, we're going to discuss spam and robocalls, where they strike, why they succeed and how we can stop them for good with an effective robocall mitigation solution.

Let's begin.
What is a Spam Call?
What is a spam call? Here is a definition of a spam call:
A spam call is an unsolicited call from any business directly to your mobile or home phone.
In many cases, there isn't a human behind such calls. Instead, scammers use bots and voice synthesizers to 'speak' to the subscribers who unwittingly answer, hence these calls are also referred to as 'Robocalls'.

Scams affiliated with these calls include:
IRS imposter calls
Calls that pretend to be from Apple or other large companies
False COVID-hardship programs
Fake refunds from Amazon
And many others.

The losses to telcos and end-users are enormous. As we mentioned above, the total global telecom revenue lost to robocalls and phishing scams (Scam calls) climbed from $2.1B in 2019 to $3.24B in 2021. That's a 54% rise in two years.

Some companies use robocalls to sell legitimate products and services. However, even these businesses can be acting unethically.

If a user opts in to receive marketing calls from a business, the business has a right to call this person. If a user doesn't opt-in for marketing calls and messages, a business might decide to call this person anyway - since phone call marketing is so effective, especially in countries where the call is comparatively cheap for the business.

This is a key reason Spam calls are on the rise.
Scam Calls and Robocalls on the Rise - Phone call marketing is profitable for spam callers
As shopping and daily communication shift to the world of mobile phone apps, businesses are bringing their communication to these channels as well - their customers are already there.

Phone call, SMS and email marketing have become a key part of a business' marketing strategy. They have become an essential means of support for customers along the entire customer journey. They provide promotional messages, information, support, and verification.

Well aware of its effectiveness, fraudsters have increased the volume of phone call marketing scams to turn major profits and losses to businesses and telcos continue to rise, each year.
Losses Due to Spam Calls and Robocalls
Despite the existence of robocall mitigation systems, Spam calls continue to inflict revenue losses on a scale depicted by the above numbers. And according to First Orion, there was a 118% increase in scam calls in the USA from 2020 to 2021.

However, the damage extends beyond financial loss.
Legitimate Calls Go Unanswered and Operators Waste Valuable Resources
Without effective robocall mitigation programs, the damage from robocalls have had a cascading effect. Amidst the threat of Spam calls and Wangiri callback fraud, end-users have simply become distrusting of any call from an unknown number.

In 2020, the PEW Research Center discovered that eight out of ten Americans don't generally answer phone calls from unknown numbers. The FCC even recommends that people ignore calls from unknown numbers.

Yet, not all unknown numbers are from spammers. Because of consumer skepticism, many legitimate calls from businesses to customers simply go unanswered, leading to disrupted customer relations, churn, and revenue loss.

Meanwhile, operators waste immense resources routing and processing billions of these illegitimate calls each month.

Many of them feel like spam calling is getting worse. The above data confirms these suspicions and viable robocall mitigation solutions have been slow coming.

However, the scale of the problem has sparked reactions from regulators in various regions of the world and attempts to stop these spammers haven't been hopeless.
Regulators Response to the Spam and Robocall Problem - Robocall Mitigation
An increasing number of private developers, analysts, and government bodies are noticing the problem, sharing what data they have on the issue and have taken action to establish a plan, giving rise to the term 'robocall mitigation'. While the meaning is quite implicit, here is a quick definition.
Robocall mitigation refers to processes that eliminate or reduce the frequency and effets of illegal robocalls. In the USA, the term has been adopted for use in a legal and regulatory context: Robocall mitigation refers to solutions that voice service providers use to prevent illegal robocalls from originating on their network.
Here's how regulators around the world have responded so far.
Response From US Regulators - Robocall mitigation plan
Unwanted calls are the Federal Communications Commission's (FCC) top consumer complaint and their top consumer protection priority.

The FCC implemented the STIR/SHAKEN protocol in 2020, a robocall mitigation program. They mandated operators to install the solution into their local systems by late 2021.

They've also created the Robocall Mitigation Database for international providers to make tracebacks more effective.

And in March of 2021, the FCC announced that it had formed a "Robocall Response Team" consisting of 51 FCC employees who would coordinate further robocall mitigation efforts.
Response From European and Australian Regulators - Robocall mitigation plan
The European Conference of Postal and Telecommunications (CEPT) examines the current regulatory practices in various jurisdictions and various technical methods to combat fraud. In its most recent report about mitigating spoofed robocalls and CLI Spoofing in general it proposed a multi-staged approach to implementing selected solutions for fraud prevention. The AB Handshake robocall mitigation solution stood out as one of the solutions in the report.

The Commission for Communications Regulation (ComReg) in Ireland recently established a task force to address the rising number of scam calls and texts targeting end-users trying to obtain their personal details.

And on the other side of the globe, the Australian Communications and Media Authority (ACMA) recently implemented rules for robocall mitigation. The result is the Reducing Scam Calls Code, created by members of the Australian telco industry.

Every national regulator has robocall mitigation rules that cover not only e-mail spamming, but also SMS and calls. In the US, the FCC has laid down huge fines as part of expanded efforts to reduce automated sales calls.
Enormous Fines in an Attempt to Deter Robocallers and Spammers
In 2019, under the business names Rising Eagle and JSquared Telecom, two Texas-based telemarketers used illegally spoofed robocalls to sell short-term health insurance plans. Their campaign generated a total of about one billion robocalls.

After an indictment, the FCC successfully convicted the group and fined them $225 million in 2021. It was the largest fine in the commission's history.

Most such efforts at robocall mitigation have eliminated a significant portion of calls originating domestically. Anti-fraud systems and other strategies created by developers and government agencies can successfully perform tracebacks to identify local spammers and stop them.

However, the fraudsters shifted their strategy to targeting subscribers in foreign countries.
Today's Spam and Robocall Threat - From abroad
Fraudsters have taken several steps to expand their operations. For example, CLI Spoofing has allowed fraudsters to disguise the true A-number and appear as a local number on caller IDs, increasing the chances of getting answered. Additionally, a business model where only a very small number of victims need to be scammed for the robocaller to profit is also responsible for the spammers' thriving business.

But the biggest step fraudsters have taken to avoid detection is targeting end-users in foreign countries. By utilizing international transit routes, they can circumvent tracebacks and new detection software, thus perpetuating the game of cat and mouse between themselves and regulators. And low-rate destinations are their target.
Carriers and Their Subscribers in Low-Rate Destinations Are New Targets
As a result of of this shift, countries with low termination rates suffer severely from this fraud scheme. Spammers won't invest in spam call campaigns to countries where termination rates are high - they simply won't be able to cover campaign expenses.

The US termination rate is around $0.002/min, so the majority of robocalls to the US come from abroad at almost zero cost.

In Europe, a huge number of Spam calls arrive from A-numbers belonging to different EU countries (inter-European international termination rates are about as low as termination rates for the US).

In general, spammers target any country or region with low termination rates, including the USA, Canada and Europe.

The FCC is now trying to force gateway providers to block robocalls. But, so far, it's been almost impossible for regulators to mitigate robocalls and Spam calls from abroad. They simply lack the means to shut down these calls. While the situation seems hopeless, call-validation technology offers a solution.

Call validation is a telecom fraud prevention solution developed by the AB Handshake corporation that can effectively stop 100% of all Spam and robocalls, regardless of the originating location of the call.

To understand how it works, let's first outline the struggles that traditional robocall mitigation systems have faced in stopping Spam calls from abroad.
Shortcomings of Traditional Fraud Management Systems in Robocall Mitigation
Regulators have tried to mitigate fraud and robocalls by protecting operators in isolated jurisdictions. This is the first problem. Operators also attempt to insulate their network from attacks without sharing information between one another or considering what's happening at other points in the call chain.

This approach to robocall mitigation hasn't worked. Fraudsters are located all over the world and can route calls through almost any location. A call may begin from a mobile phone in one country, then transit the globe via a long-distance network or several networks provided by other telecom operators before terminating on yet another mobile network in another country.

A spammer can enter the call chain at any one of these connection points, even cooperate with a fraudulent carrier, spoof the CLI of the A-number, and target local residents of a foreign country. Their calls appear to be from a local number. No party in the call chain ever knows exactly what happened, or where it started.

Further compounding the problem, if a Spam call originates from a legitimate, unspoofed number, the originator of the call can simply claim it was someone else using a spoofed CLI.
For Successful Robocall Mitigation, Global Cooperation is Necessary
Transparency and communication between operators around the globe via a lean, out-of-band real-time channel that can validate calls before they connect eliminate each of these problems.

This is the principle on which AB Handshake's call validation solution operates.
AB Handshake Solution - Effective robocall mitigation with 100% accuracy and zero false positives
AB Handshake establishes a network link between operators located anywhere on the globe. Through it, they can cross-validate call details of the A and B call registries of calls made on their networks in real-time to detect any form of manipulation. The end result is a 100% accurate robocall blocking service.

Here's how it works:
As soon as a call is initiated, the originating network records key call details to Call Registry A. Details include the A and B numbers as well as a time-stamp for the start of the call.
The terminating network then sends their respective call details to Call Registry B.
Both registries simultaneously exchange encrypted messaging via the internet to cross-validate the call details.
Any discrepancy between the call details indicates only one thing - fraud.

Once manipulation is detected, the operator can either block the call or choose to let it connect.

All traffic between operators within the AB Handshake community is impenetrable and guaranteed to be 100% free from all Spam calls with no false positives. This is the incentive to join the community.

As more members implement the AB Handshake solution, the portion of fraud-free traffic around the world increases while the portion of fraudulent traffic decreases, eventually leaving the fraudsters with nowhere to go.

If adopted on a global scale, AB Handshake can mitigate fraud and robocalls, for good.

To make such a vision a reality, the AB Handshake team accounted for cost and integration. The solution is affordable, easily integrated into the default settings of any operator's current network and can be used alongside any current FMS.

If your business is interested in adopting the AB Handshake solution, you can rest assured cost will not be an obstacle. Integration is quick and affordable with a pay-as-you-grow model, no matter which country in the world you are located.
Partner With AB Handshake Today for Gauranteed Robocall Mitigation
When free from Spam calls, businesses can reconnect with their customers. End-users regain trust in the phone calls they receive on a daily basis and operators free up valuable resources for routing and processing legitimate calls.

The benefits of eliminating fraud extend far beyond financial recovery. You can discover the ways businesses flourish when they are fraud-free, here.

If you have any questions, or you would like to integrate the AB Handshake solution for robocall mitigation into your network today, feel free to contact us here. One of our representatives will be in touch today.

The AB Handshake ecosystem already consists of 200+ operators at various integration stages, from negotiation to contract signing and onboarding.

We are now actively onboarding providers around the globe and the system already validates live traffic to every country in the world.

We're waiting for you.
Subscribe to our Newsletter